American Airlines' fully lie-flat seats have set the standard for style and comfort in the air. They're about as close to real beds as you'll find at 34,000 feet. So we created this fun campaign featuring American flyers with a pleasant new side effect – airplane bed head.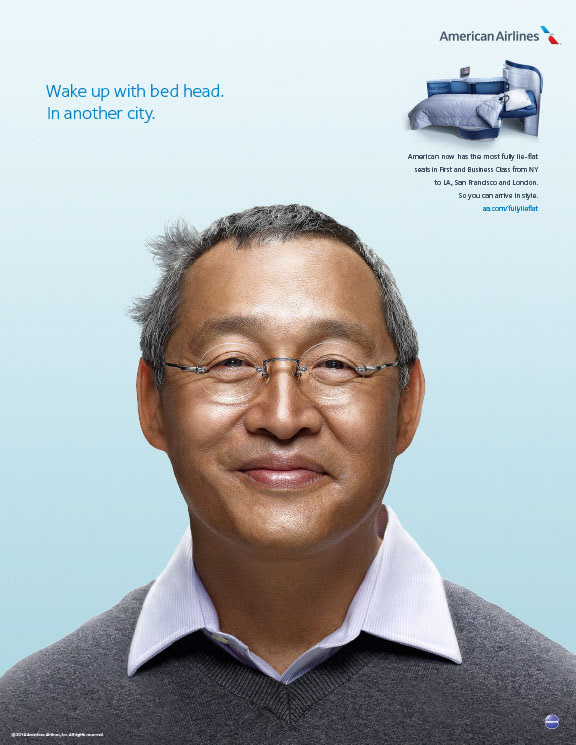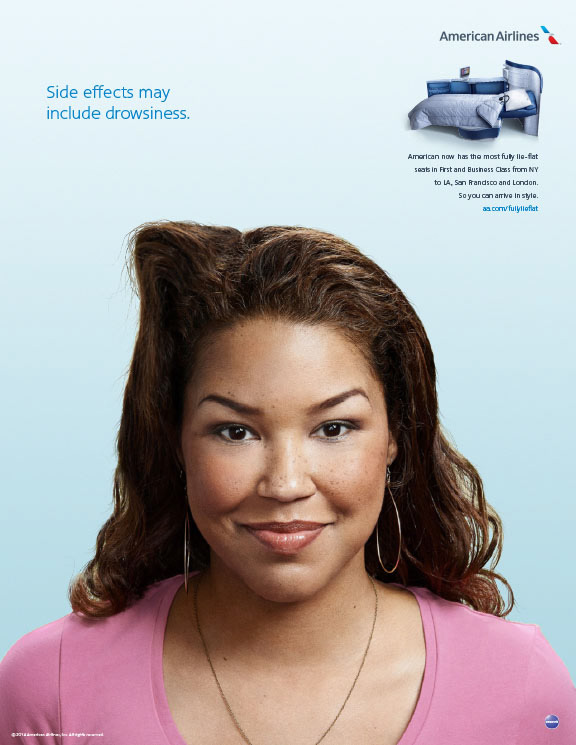 American Airlines Bed Head National Print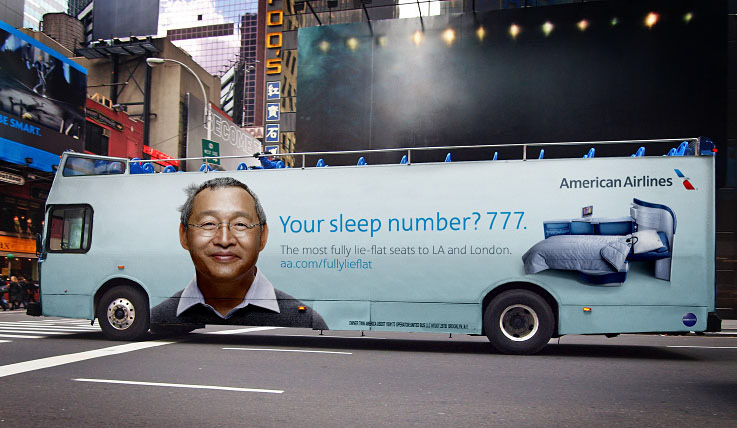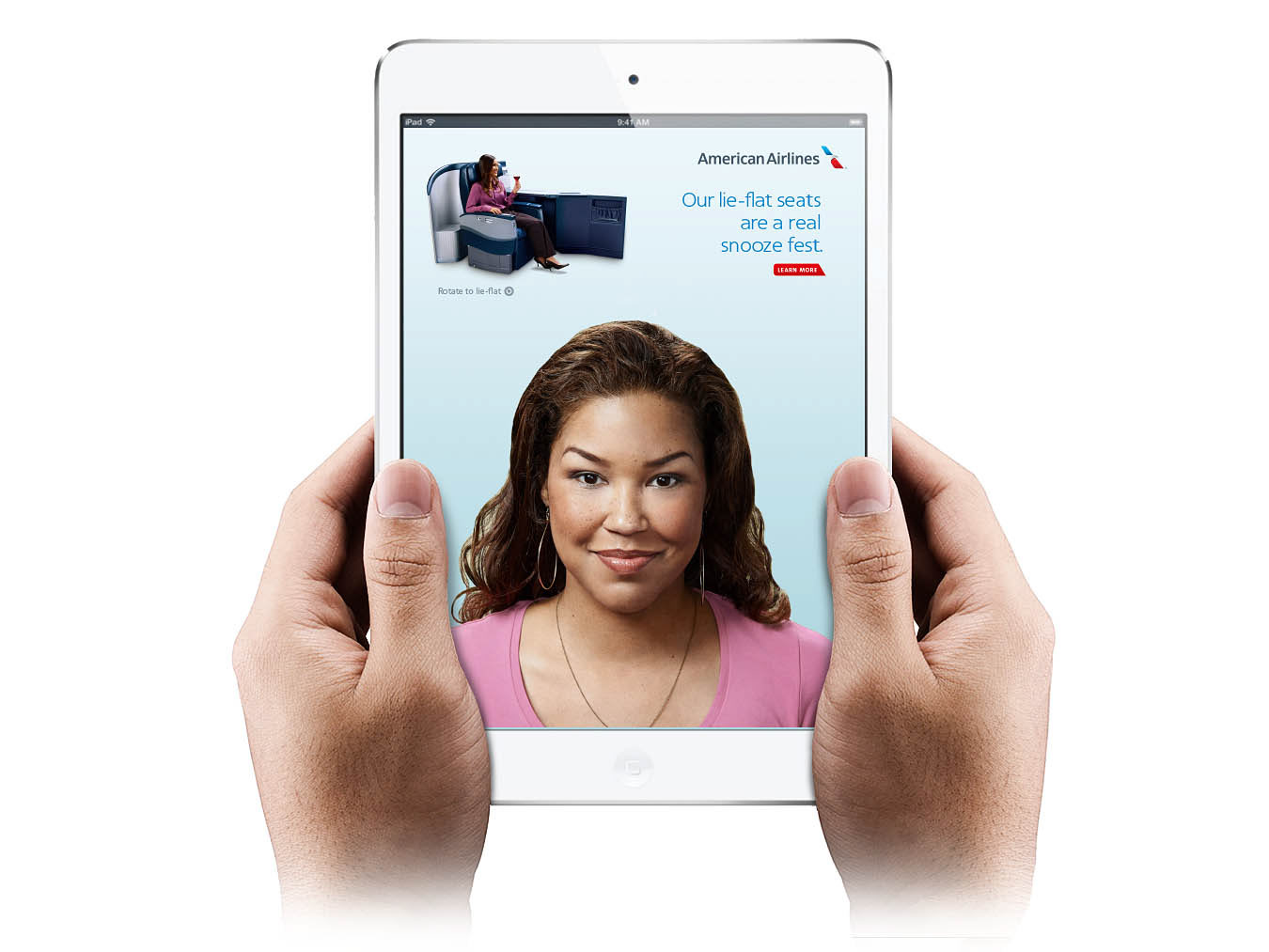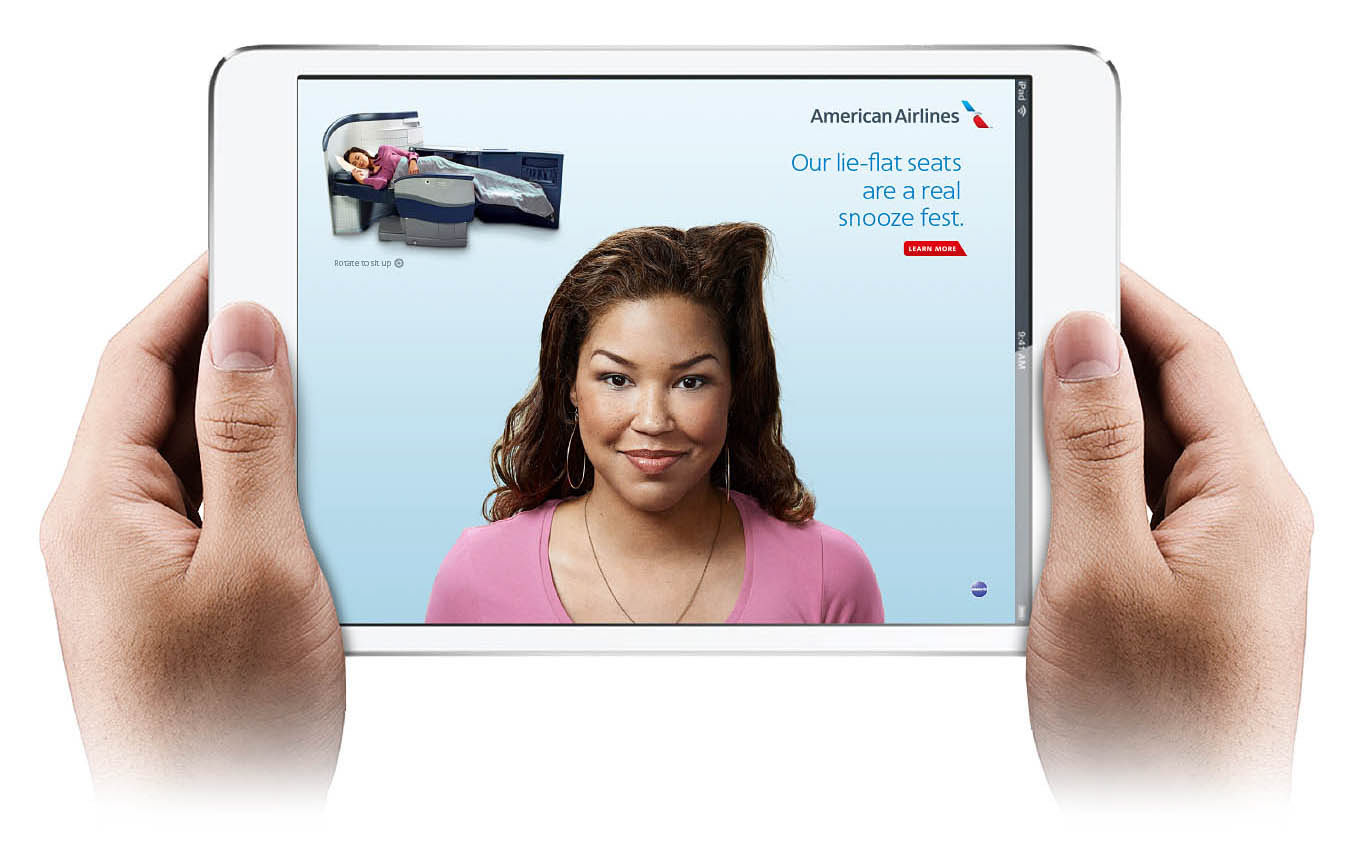 In-App Tablet Ad
American Bed Head Social Contest
This campaign included a contest that invited folks to share their own bed head pics in hopes of winning round-trip tickets for two in American's lie-flat seats.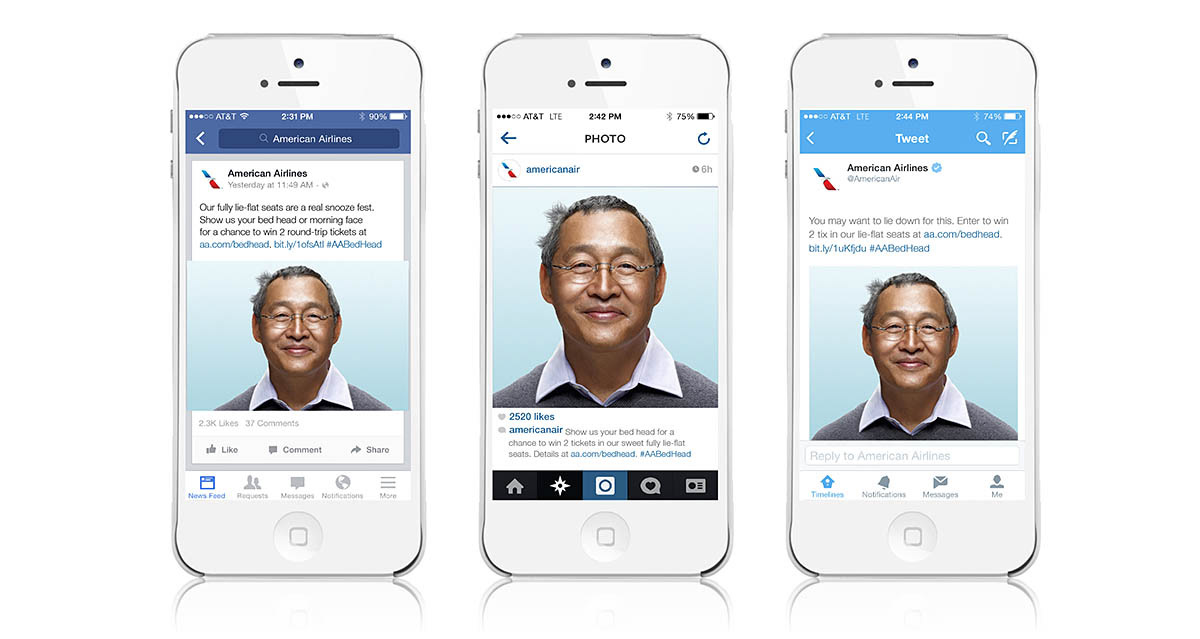 Bed Head Contest Facebook, Instagram and Twitter Posts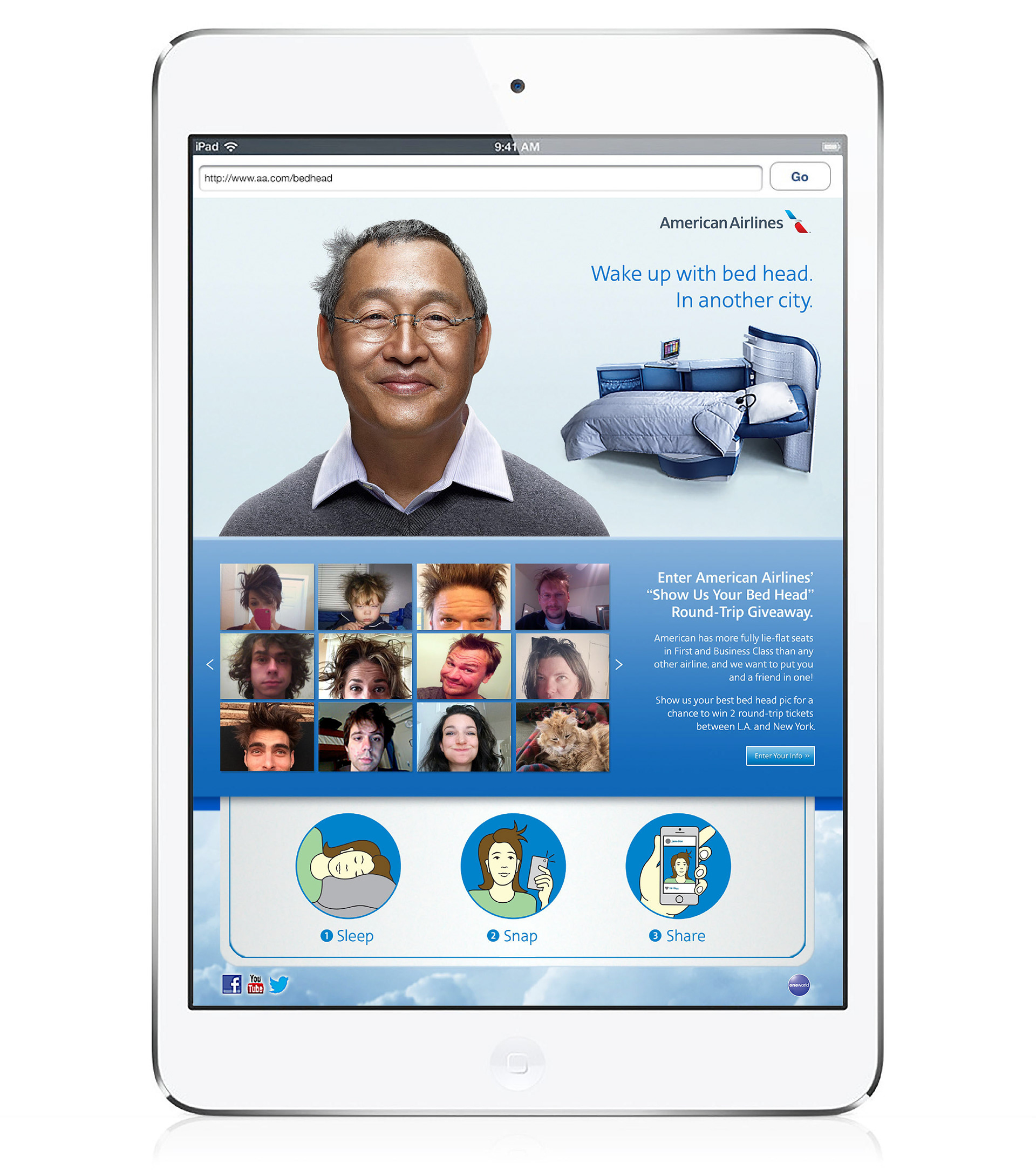 Bed Head Social Contest Microsite
Photographer: Randal Ford